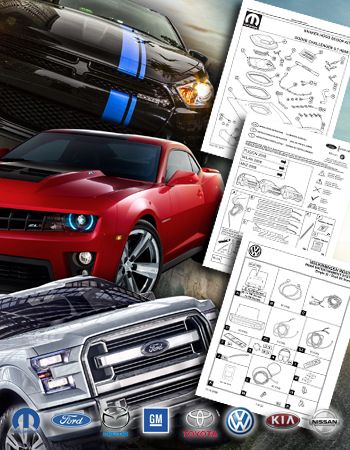 The Aftermarket Technician requires an easy to read and easy to follow set of instruction sheets for assembling the various aftermarket kits. Our team of specialist have over 15 years experience in developing I-Sheets, whether they require text with graphics or strictly a graphic base document. We can provide all variations to every OEM and automotive supplier. Also conforming to NAFTA and BUX requirements including:
Onsite Support/Photo Shoot & Text Narrative
Creation of I-Sheet to OEM Format Requirements
Deliverable of Electronic File, PDF or Other
Translation services NAFTA & BUX
All Revisions/Changes All Included in Every Quote
Optional Printing and Shipping Local and International Includes Canada & Mexico
Our team can meet on site. We handle the storyboard photo shoots, the step-by-step procedure write-up, and discuss schedule for any PPAP deadlines.
Although most of the I-Sheets are used by electronic means. We also handle the mass printing and translations (if required) on every project. Working with your team of Technicians, we provide only the best in I-Sheets, timely turn-around, and cost effective, fitting into any budget. Contact us today to see what we can do for you.