Digital Flatbed Printing
---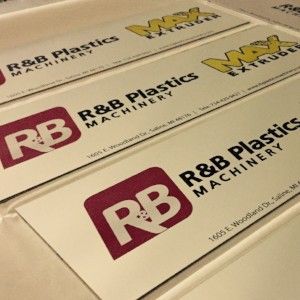 Our digital flatbed printers are your solution to vivid full-color printing on applicable small-to-medium runs!
The ink is instantly UV-cured for a permanence comparable to screen printing & other industrial applications.
We have two beds, each for their own purposes:
Large Flatbed
48"x96", by 2" deep
This thing will conquer any up-to 4'x8' sign, wall-hanging, flat table-top, industrial panel, or tiled items!
Deep Flatbed
24"x28", by 6" deep
Less used, this specializes in deeper items such as odd-shaped panels, bricks & blocks, and jigged grids of items like short-run golf balls, pens, & flash drives.
---