Marketing Solutions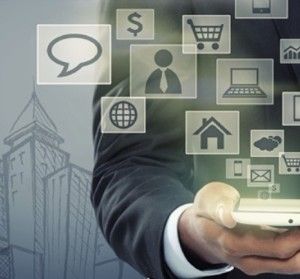 DIGITAL / PAPER BANNERS / VEHICLE WRAPS
Avoid the usual overheads and long delivery schedules associated with sourcing very high quality banner and vehicle wrap advertising. By using our MSW Marketing Solutions we will create, design and print large scale (or any size) vinyl banners and/or vehicle wraps in a quick turn-around timeframe. Banners and vehicle wraps are ideal to increase brand awareness. It's advertising made simple!

FLYERS / PRINT ADS / MARKETING BROCHURES
MSW's Marketing Solutions takes the hard work out of sourcing the right agency for your advertising campaign. With our large crowd of experts and agencies, we design & create your print media to your client base. Print maintains its reign as a powerful component of an ad campaign. Print has a longevity that digital doesn't, print has legitimacy, is great for brand building and reaching highly loyal niche markets. Have you also considered the power of QR codes? Print Advertising for your business by using our MSW Marketing Solutions, whether you want a print campaign or print and digital advertising, gets you results.

BUSINESS CARDS / LOGO DESIGN / BUSINESS BRANDING
Creating a business brand is what we do best, you store frontage whether displayed on a sign or a business card is a customer's first impression. We create your business profile graphic image to be used on any form of advertising media in print form, signage and electronic means. Taking your business logo to print on business cards, posters, vinyl signs or any of the various Marketing Solution options we have available.
 
---
CAMPAIGNS
DIRECT MARKETING
MSW'S Team of expert service providers means you work with the best agency for your direct marketing campaign. From the planning through to to implementation, your entire project is delivered to your budget and deadline far more simply than traditional routes. Is your business moving away from brand awareness advertising in favor of direct response? Whether you require online advertising, direct mail, eBlasts or mobile direct marketing make sure you work with the best providers, wherever you are in the world. It couldn't be simpler, start your direct marketing project on our Marketing Solutions. It's the simplest, most efficient way to work with marketing providers.

PRODUCT MARKETING
Take your product to market! The perfect product marketing plan paints your products in the very best light, and creates appreciative audiences ready to transact. It can be the making of a product or the reason for its success. For multi-channel campaigns that span on-page copy, PPC and social, the fastest way to success is submitting a project to MSW Marketing Solutions. Buying services online means a faster, transparent process, but with MSW you're guaranteed quality thanks to a closed community of vetted product marketing companies who must meet professional standards before they can pitch for your work.

POLITICAL CAMPAIGNS
Political campaigns are very savvy. Reaching your intended audience and getting your message across clear and concise is the key to every campaign. Developing a brand identity, theme and marketing campaign is what we do best. After all you are campaigning for an office to serve the people. We can provide you, and your campaign, the means to winning in any election. Our staff is available to meet with you and your team to develop a marketing and design program fitting into any budget.
---
SOCIAL MEDIA
TWITTER MARKETING
Time and costs will be saved the second that you submit a Twitter request with MWS Marketing Solutions, our company providing a new way for businesses to buy services. Tweets and suites, decks and pics - the Twitterverse is waiting for your marketing to seize the attention of new followers, keep open dialogues with the world and deliver messages that make a difference to your company's credibility and engagement. MSW will create your account, background images and set up "Followers" to kick off your business launch. Once your business Twitter account takes off it is then "client managed" for your convenience.

FACEBOOK MARKETING
If your Facebook presence isn't up to scratch, you're missing out on the potential for a huge amount of social engagement. It's not necessarily about endless content - it's about poignant material which will capture imaginations, encourage customers to follow your feed and keep them connected as you put out your press releases, send them to surveys and competitions or sell directly. MSW will create "Timeline" banners, business icons and any other type of launch material for your Facebook page. Once your business Facebook account takes off it is then "client managed" for your convenience.

LINKEDIN MARKETING
Connect your content to the professional mindset. Build relationships with professionals using accurate targeting to share relevant content. Raise greater brand awareness, generate more quality leads, and promote deeper relationships with your audience. Reach LinkedIn members wherever they
connect simply by sharing your Sponsored Updates in the world's only professional feed. Professionals are savvier and more informed than ever. In fact, most buyers are 60% through their decision-making process before they engage with a brand. With LinkedIn's authentic, accurately targeted content solutions, marketers can actively influence purchase behavior and convert prospects into customers. Once your LinkedIn account takes off it is then "client managed" for your convenience.